FALL
"A Season for Photography"
 Personal, Family, Children, Pets and Couple Portraits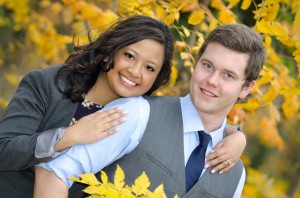 Copyright Photographs and Article by
Douglas M. Robertson, Certified Master Photographer in Wichita, Kansas
1423 S Handley Street
Wichita, KS 67213
Phone:  316-393-3684 
http://robertsonswarehouse.com/
As a well-known quote says, "There is a season for everything."  Leaves changing in the fall is the season for Photography with all the vibrant varying colors of orange, yellow and red enhanced with the colors of evergreens and varying shades of  brown of bark and fallen leaves.  This is the time for visits to the Farmers Market with all the colors and shapes of pumpkins, veggies and fruits.  The special light and quality of fall and the sunrise and sunset along with the mild temperatures and climate of this time of the year brings out the mood and joy for photography that is a dream for photographer lovers to make their best portraiture of the year.
Why a Fall portrait?
Perfect gift for Christmas and Christmas cards.
Right time of the year for nature's vibrant colors
Comfortable and enjoyable weather
Perfect outdoor environment to capture that perfect picture of pet(s) and children
Right time of the year for family and extended family gatherings to get group pictures while everyone is happy and healthy (grand-parents and senior family members).  Can break down into smaller groups for that perfect shot
What should I wear on photography day?
Proper clothing coordination (critical for a successful family portrait)
No more than three coordinating colors (two is best – see picture above)
Darker colors slenderize and lighter colors add weight
Slacks or jeans is the best choice for fall portraits
Long sleeves are always the right choice
Communicate with all members of the group the colors that have been chosen
Coordinating fall colors work well (shades of orange, yellow, green and brown).
For more photographs and information see website or e-mail photographer at website or e-mail: 
http://robertsonswarehouse.com
robertsons@robertsonsphoto.com