PETS
ARE PART OF OUR FAMILY AND
OUR BEST FRIENDS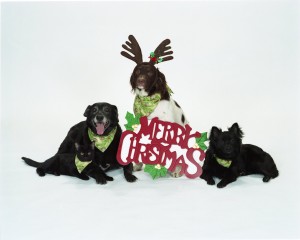 "
Man's best friend is no longer just the dog
but any animal that becomes a part of the family through
UNCONDITIONAL LOVE"
Copyright Photograph, article, and quote by Doug Robertson,
Certified Master Photographer in Wichita, Kansas
http://robertsonswarehouse.com
robertsons@robertsonsphoto.com
P
hone
:  316-393-3684  
Everyone has heard the quote "A dog is Man's Best Friend" and it is easy to understand why.  As a child watching the television show called Little House on the Prairie screening the family crossing a raging river as the family dog falls out of the wagon, the father immediately says, "The prairie is no place for a man without a dog."  The good news is that the dog survives and later shows up at their campsite.  The dog assisted as protector and lookout for the family in isolated areas.  In current times this close friend certainly serves in this way plus has become so much more to the family as the quotes below indicates:
A dog is the only thing on earth that loves you more than you love yourself.
– Josh Billings
"The great pleasure of a dog is that you may make
a fool of yourself with him and not only will he not scold you, but he will make a fool of himself too."
– Samuel Butler
There is no psychiatrist in the world like a puppy licking your face.
– Ben Williams
"My goal in life is to be as good of a person as my dog already thinks I am"
– author unknown
"I talk to him when I'm lonesome like,
and I'm sure he understands.
When he looks at me so attentively,
and gently licks my hands;
Then he rubs his nose on my tailored clothes,
but I never say naught,
For the good Lord knows I can buy more clothes,
but never a friend like that!"
– W. Dayton Wedgefarth 
Why a portrait of my Best Friend?
Perfect gift for Christmas and Christmas cards.
Right time of the year for nature's vibrant colors
Comfortable and enjoyable weather
Perfect outdoor environment to capture that perfect picture
Right time to get that portrait of a lifetime of you BEST FRIEND while he/she is happy and healthy.
Get that favorite portrait of your animal alone, with you or your entire family
Robertson' Studio has "Indoor Barn Setting" for safety and security for free loving pets.  Photographer is animal owner and lover that has the skill to get the best portraiture for group animal pictures.